Recorded in Minneapolis more than three decades ago and shelved by Sire Records, Microminiature Love had been an extremely rare composition, assuming anyone was looking for it at all until its vinyl reissue in 2002 on Destijl. Seatle powerhouse gave it its first CD pressing and ever since Microminiature Love has been doing pretty well.
When Michael Yonkers recorded Microminiature Love's seven tracks in the fall of 1968 he was in his late teens who had graduated from surf-rock to the more sinister sounds of the Stones. Two years later in 1971 his career and life suffered a disastrous blow. He was working at an electronics warehouse when he was crushed under 2000 pounds of computer components which severely injured his back. The dye used in the invasive x-ray systems led to a degenerative infirmity of the inner lining of his spinal cord.
He had self-released four other Jandek-styled folk records in the 70s but soon shifted to dance therapy as a medium to ease his pain. His condition worsened in the mid-90s but with the reissuing of his music and with the help of homemade back brace and stand for his guitar, he played some live music with Wolf Eyes, Six Organs of Admittance, and Low.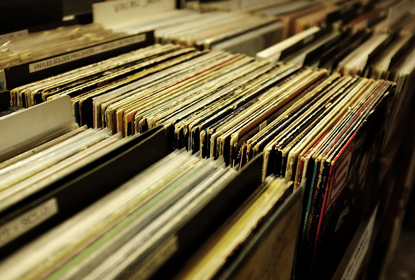 Microminiature Love put Yonkers' homemade instruments to good use: the album is distinguished by its droning open-tunings, choppy distortion, twangy folk ministrations, a bevy of crazed fretwork, and outer-world speaker pans. At a point, this record moves from wacky historical curiosity to full-on psych-rock excellence. The song "Boy in the Sandbox" spins anti-war slogans into a tale about an ordinary child who passes time with toy soldiers until he outgrows his "sandbox days,". When he finds girls, love, an actual war, and finally, a "tomb of sand." The song's tale leaves an open ending as the song cuts into a long, atonal epiphany.
Elsewhere, "Scat Jam" is a dismantled space-out that recollects Comets on Fire, emphasizing out-of-left-field drum breaks, entropic wooden percussion, Yonkers' gleeful shouts, and Wayne Rogers' guitar-blast tectonics. The more steady, mid-tempo garage of "Kill the Enemy" (another grapple with the sufferings of Vietnam) is supported by the glistening, soft white-noise of sandy-beach radio waves; targeting religious self-righteousness in the face of military action, it fades along a degree of pulses after Yonkers lets out a final sweltering fuck-off! scream.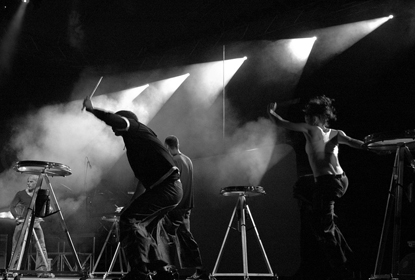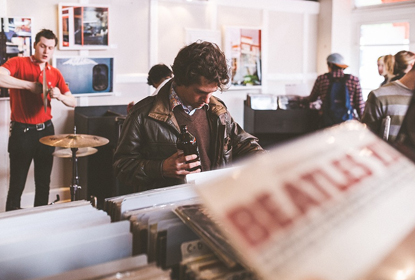 Even though some of Microminiature Love's six bonus tracks drag and not all of it is as stimulating, there are more than enough quavering moments to make it an overwhelming audio experience, particularly for fans of The Zombies, The Troggs, more blistery Animals, Red Crayola, Thirteenth Floor Elevators. For those fans who do most of their shopping in economy stores, it's these overlooked bits of a quixotic history that make their persistent searching worthwhile.